Spotlight Horse Of The Week
Rip,
Rip is a 10-year-old Percheron gelding, standing at 17.3 hands and weighing in at approximately 1750 pounds. Before Rip became a trusted partner at The Hitching Company, he started in Ohio and moved to South Carolina before coming to Minnesota. Rip has a soft personality and enjoys people. When not working, he hangs out with his pales on the farm. He enjoys playing, eating, and socializing with the other horses and spends the majority of his time outside. Rip will work by himself or with other horses making him extremely versatile. Fun fact, Rip is not a big fan of snow removal equipment. Also, Rip's name came from the character played by actor Cole Hauser on the hit Paramount show, Yellowstone. Rip has been with our company for just about one year and has exceeded our expectations and has a home with lots of friends.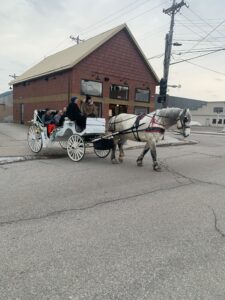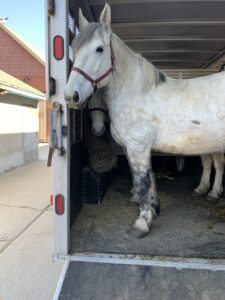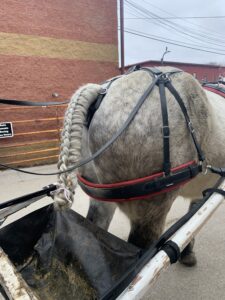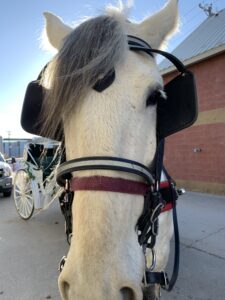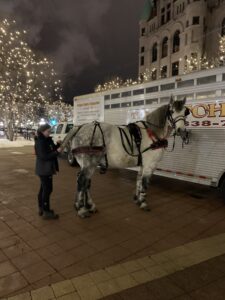 Rip and Alison getting ready for a wedding in St Paul at the Landmark Center.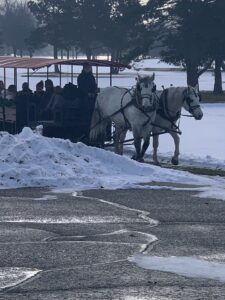 Rip and Houdini, pulling the trolly at a holiday event.